14 Jun 2020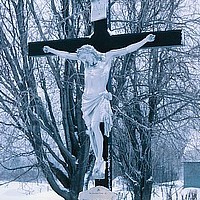 (Follow Medical & Scientific guidelines for COVID 19 and pray believing.)
June 14, 2020
What Are You Doing, People?!
OBEY God, Jesus, Holy Spirit
John 15: 9-13, 16
John
I have loved you even as the Father has loved me. Remain in my love. When you obey me, you remain in my love, just as I obey my Father and remain in his love. I have told you this so that you will be filled with my joy. Yes, your joy will overflow! I command you to love each other in the same way that I love you. And here is how to measure it - the greatest love is shown when people lay down their lives for their friends.
You didn't choose me, I chose you. I appointed you to go and produce fruit that will last, so that the Father will give you whatever you ask for, using my name. I command you to love each other.
***
Thoughts....
I am going to be speaking to all races, nationalities, colors, identities, workers....everyone. If you see yourself, or others see actions listed herein associated to you, apply what I am teaching from God accordingly.
And please....read all of this in it's entirety before you get all upset thinking I am only speaking or chastising one group, or you are taking it personally in the wrong context. Thank you.
In the United States of America, we have a government of the people, by the people, for the people.
Black Lives Matter - make them count.
Why risk your lives to exhibit your anger when you could use your lives to make all lives count?
You are not alone in your struggle, although it's been a long one of injustice.
ALL women, ALL men, ALL children have experienced evil.
Get involved, change the laws, exert wisdom, love, "be the change you want to see in the world".
Why give the world more reason to question, distrust, level justice against your pain, your shame? And I'm not talking just to African Americans, but also white people - Caucasians, and to people of all races, nationalities, color, employment status, religious faith....or not....and more.
Rioting, looting, anger for pain exhibited only causes more negativity.
The people that don't listen, don't hear, act out, are also those, like you, who have been hurt, taught wrong, mistreated, not heard.
Supremacy is evil, and a sickness developed over time, based in wrong belief systems that pervades others' lives, well being, security, peace, health and livelihood.
Why act like them?
And surely, as a supremist, you need to learn that YOU have NO RIGHT to taunt, hurt, destroy, kill, or put yourself above others.
ALL were created EQUAL by God in HIS image - male and female he created them.
Why do you think your are better than anyone else having been CREATED EQUALLY?
History repeats itself. White men hit shore and took control. Wasn't their country. It belonged to the American Indians. Then they did it again. Went ashore. Wasn't their country. It belonged to the Africans. Both times, it was wrong to abduct, abuse, sell, relocate for convenience and profitability. And the list goes on. But they were not alone, many races, nationalities were doing unto another, and many religions got involved. And this ugly beat goes on, and did, before 'white man'.
Jesus did NOT say 'do unto others before they get to do to you', nor 'do unto others to get back at them....or anyone innocent in the way because you think you can'. Jesus said "Do for others what you would like them to do FOR you". Luke 6:31 It's supposed to be....you know, "love your brother as yourself". Matt 22:39. It does NOT say, love your brother to spite...nor spit.
Satan's plan all along was to kill, steal and destroy. Jesus, in speaking about Satan, calling him a thief, said, "The thief's purpose is to steal, and kill and destroy." He then went on to say "My purpose is to give life in all its fullness". With whom do you align?
WHAT ARE YOU DOING, PEOPLE?!
It has not now, nor has it ever been, God's way to harm others - by whatever name you call your God, who is bigger than you, who created you - EQUALLY - who teaches you right from wrong, and love, strength, wisdom, faithfulness & self control. Etc., see Galatians 5.
I'm NOT saying ANYONE should lay down and allow trampling, nor stand up and take a bullet, nor fear for your life in any way or form, run in fear, nor be hunted in anyway while....sleeping peacefully, running a business legally from the heart, loving your children, giving to your family, being gentle spirited, being strong, listening to your inner voice and be responding to it, loving another, breathing, etc. NOR should anyone expect to die doing such.
I'm saying it's time for ALL OF US to STOP Satan, and the hold he has within us, in his tracks NOW! If you are not for God, you are against him. If you are not with God, you are with Satan. You can't sit on the fence, it is either or. Which side of the fence do you choose? You cannot be hot or cold on this either. It's time to make a RIGHT choice and follow the only right lead....God, Jesus, Holy Spirit.
You KNOW the difference between right and wrong.
You KNOW, or SHOULD, you would NOT want done to you as you are doing TO others.
You may THINK what you are doing is right, but if it is NOT in alignment with the BASIC BELIEF of loving your neighbor as yourself, then your way of thinking is WRONG. You are CLEARLY NOT in alignment with ANY basic belief system as outlined in the LIVING WORD, the BIBLE, nor any of the truths contained therein, nor any other belief system with the same loving principles....who has the same God by another name.
And clearly you do NOT love yourself.
[Note, I've said before that I believe my God is so huge in his design, thinking, creating, and loving, and knowing, and wise, that he has ensured that all faiths rooted in love know him by another name in alignment with their language, and nations, and races. Without question, I believe all are created equal by the same God, by whatever name he is called, and to me, he is the same true God for all.]
Real love is laying down your life for that of another. St. Exupery said, "Love does not consist of gazing at each other, but in looking outward together in the same direction". Looking is not defined by hate or acting against another.
Real love is knowing he/she ain't heavy, they are your bother and sister whose load you need to carry, whose life you need to carry and reach, until they can stand along side you - equally.
Real love is NOT being judgmental about how someone chooses to express themselves, live their lives in fullness, love others.
Nor does it mean just because you can, or choose to, they should do 'whatever' ONLY YOUR way.
God made us, and this world/universe for himself, and for us. We are to be grateful for how we, and others, and the world/universe is wonderfully fearfully - meaning with the depth of love, and honor, and respect we were, and it, was - made. We are to honor, love and respect God, Jesus, Holy Spirit, and all others, including ALL creation who/which surrounds us.
Where is thy faithfulness?
Do you think your actions will go unnoticed by your Creator? Do you think for one millisecond he will NOT punish you for your actions?
Lessons have always been painfully learned. What can you do today to lesson that pain, divert the retribution, get back on track? And this is not about you alone, this is about all of us, including me.
APOLOGIZE.
REPENT. Ask forgiveness.
SHOW yourself approved....by GOD.
WALK in HIS ways.
RECEIVE HIS Light.
ACCEPT the one and only SAVIOR HE offers.
BELIEVE in the/YOUR SAVIOR.
ACT as HE calls.
OBEY as HE Directs.
RECEIVE the one and only HOLY SPIRIT.
LEARN the WAY to GO on the PATH of RIGHTEOUSNESS.
LISTEN to GOD's, JESUS', HOLY SPIRIT's TRUTH.
EMBRACE THEIR COMFORT.
LOVE GOD's, JESUS', HOLY SPIRIT's way - FULLY.
Be ENRAPTURED in THEIR peace, in THEIR joy, in THEIR love.
GET back into, or GO TO, the WORD of GOD....the Bible....or the SACRED TEXT for your titled religion based in love.
GOD made JESUS, THEY gave us HOLY SPIRIT, THEY ALL gave us EACH OTHER.
NOT to abuse, hurt, steal from, kill, or destroy. But to LOVE ONE ANOTHER....as yourself. Doing unto others as you would have them do FOR you.
The Old Testament is brutal, but not without RIGHTNESS. LISTEN to the VOICE of RIGHTNESS.
The New Testament is a little less brutal, but clearly shows love. LISTEN to the VOICE of LOVE.
The heart can receive and know righteousness, and love, and learn peace. LISTEN to the VOICE of PEACE.
OBEY GOD, JESUS, HOLY SPIRIT to RECEIVE ETERNAL LIFE. [See John 15 - you CAN lose your salvation.]
By whatever name you call your God, Savior and Lord, Holy Spirit, TURN to THEM today.
Lean NOT on your own understanding.
Embrace their truths.
Live their best direction for your life to be well lived today.
And then thank them.
Pat yourself on the back for being the change you want to see in the world.
I'll be praying for you.
Please pray for me. Thank you.
[NOTE: When utilizing the written word, it is not always possible for others to understand emphasis from the heart. CAPITAL LETTERS in educated/written circles is NOT yelling, it is emphasizing a point, earnestly, or with passion, or from the heart, or to express poignantly. As simple as raising one's eyebrows during a conversation, or widening one's eyes, or smiling, or saying, "No kidding!" joyfully. When I yell, you will know, and it may be capitalized, or with an exclamation point. But if you take the time to know me, you will know it is always done in love of our Heavenly Father God, Savior Jesus, Holy Spirit Comforter. Or I've stubbed my toe. Or you REALLY need to hear what is being said with full focus....as in "WHAT ARE YOU THINKING?!]
***
Let Us Pray
God, Jesus, Holy Spirit, help! In your Holy Name, bring us together as one. Many are currently on their knees in fear, turmoil, pain, suffering, loss and more....as individuals, as a nation....in all nations in the world. Our Father, who art in Heaven, hallowed be Thy Name. Thy kingdom come, Thy will be done on earth, as it is in Heaven. Give us this day, our daily bread, and forgive us our sins, as we forgive those who have sinned against us. And lead us not into temptation, but deliver us from evil. For Thine is the Kingdom, and the Power, and the Glory, forever. There is so much more work to do to make this world more right. Send those warriors who take you, and your Word seriously. D NOT send those who have said they are Christians who are MOST CLEARLY off the beaten path in more ways than one. Let them prove themselves to you first before you send them to help anyone in your name. Please help all in the world to go forth in love, not hate. The hate, the confusion, the lies, the killings, the evil has got to stop....it's got to stop, Lord. And untwist the minds of those professing Christianity who have clearly lost their way, if not their minds, and are puppets of Satan. Do not let Satan win, he can not win, Lord, he can not. We all must start coming together for battle against Satan and his assigns who kill, steal and destroy. But we must do it through sincere prayer focus and faith walk with you. The more we live our lives with you, the stronger an army is built against all that is not of you, Lord. Help us....please....Holy Spirit....come. Carry us, lead us, guide us, direct us, embrace us, heal us, lift us up, make us all one with you. In Jesus' name I pray to dear Heavenly Father God, by and with the power of the Holy Spirit. May we all praise you, and thank you, and love you. Amen.
*
The Prayer....
The Lord's Prayer
Sung by Johnny Mathis
Our Father, which art in heaven,
Hallowed be thy name.
Thy kingdom come,
Thy will be done,
On earth as it is in heaven.
Give us this day our daily bread;
And forgive us our debts,
As we forgive our debtors; (As we forgive our debtors!)
And lead us not into temptation,

But deliver us from evil.
For thine is the kingdom,
And the power, and the glory, forever!
Amen
*
The Truth....
Great Is Thy Faithfulness
Great is Thy faithfulness, O God my Father;
There is no shadow of turning with Thee;
Thou changest not, Thy compassions, they fail not;
As Thou hast been, Thou forever will be.[Chorus]
Great is Thy faithfulness!
Great is Thy faithfulness!
Morning by morning new mercies I see.
All I have needed Thy hand hath provided;
Great is Thy faithfulness, Lord, unto me!
Summer and winter and springtime and harvest,
Sun, moon and stars in their courses above
Join with all nature in manifold witness
To Thy great faithfulness, mercy and love.
[Chorus]
Pardon for sin and a peace that endureth
Thine own dear presence to cheer and to guide;
Strength for today and bright hope for tomorrow,
Blessings all mine, with ten thousand beside!
[Chorus]
NOTE: Great Is Thy Faithfulness is a popular Christian hymn written by Thomas Chisholm with music composed by William M. Runyan in Baldwin City, Kansas, U.S. The phrase "great is thy faithfulness" comes from the Old Testament Book of Lamentations 3:23. These exact words occur in both the King James Bible and the Revised Standard Version.
*
The Walk....
You're broken down and tired
Of living life on a merry go round
And you can't find the fighter
But I see it in you so we gonna walk it out
And move mountains
We gonna walk it out
And move mountains
And I'll rise up
I'll rise like the day
I'll rise up
I'll rise unafraid
I'll rise up
And I'll do it a thousand times again
And I'll rise up
High like the waves
I'll rise up
In spite of the ache
I'll rise up
And I'll do it a thousands times again
For you
For you
For you
For you
When the silence isn't quiet
And it feels like it's getting hard to breathe
And I know you feel like dying
But I promise we'll take the world to its feet
And move mountains
We'll take it to its feet
And move mountains
And I'll rise up
I'll rise like the day
I'll rise up
I'll rise unafraid
I'll rise up
And I'll do it a thousand times again
For you
For you
For you
For you
All we need, all we need is hope
And for that we have each other
And for that we have each other
We will rise
We will rise
We'll rise, oh oh
We'll rise
I'll rise up
Rise like the day
I'll rise up
In spite of the ache
I will rise a thousands times again
And we'll rise up
Rise like the waves
We'll rise up
In spite of the ache
We'll rise up
And we'll do it a thousands times again
For you oh oh oh oh oh
For you oh oh oh oh oh
For you oh oh oh oh oh
For you
*
I encourage you to Google/Bing 'The Lord's Prayer' as sung by Johnny Mathis, 'Rise Up' as sung by Andra Day or Mattie Faith, and 'Great Is Thy Faithfulness' as sung by CeCe Winans.
There are many free options to listen to these songs and any others that will help you heal, soothe your soul, raise you up.
Then PRAY....EARNESTLY....as to the way you should go !
Go placidly....
***
(Follow Medical & Scientific guidelines for COVID 19 and pray believing.)
***
Majesty....worship His Majesty !
NOT fallible mankind !
AMERICA, VOTE WISELY!
***
Grateful for God's lesson today?
We now have Pay Pal! See below!
Visit our NEW rooms in The Family Room!
Hey....we have a New Blog....'Truth On Main Street'!
Our Catalog Page is here....'Shoppe'!
Did you know there are 8 plus years (!) of
'Thoughts....Archived'?
For when you need The Word any time of day or night!
***
More love....
Benediction....Blessing
Let us hear from Paul as he prays:
When I think of the wisdom and scope of God's plan, I fall to my knees and pray to the Father, the Creator of everything in heaven and on earth. I pray that from his glorious, unlimited resources he will give you mighty inner strength through his Holy Spirit. And I pray that Christ will be more and more at home in your hearts as you trust in him. May your roots go down deep into the soil of God's marvelous love. And may you have the power to understand, as all God's people should, how wide, how long, how high, and how deep his love really is. May you experience the love of Christ, though it is so great you will never fully understand it. Then you will be filled with the fullness of life and power that comes from God.
Now glory be to God! By his mighty power at work within us, he is able to accomplish infinitely more than we would ever dare to ask or hope. May he be given glory in the church and in Christ Jesus forever and ever through endless ages. Amen. Ephesians 3:14-21 NLT
***
Scroll down to read Jesus' Prayer of Thanksgiving...'The Unforced Rhythms of Grace'.
***
Definition of a Christian: Anyone who believes in God, Jesus and Holy Spirit, and accepts Jesus as Lord and Savior. Regardless of church name or religious affiliation.
'All who have been united with Christ in baptism have been made like him. There is no longer Jew or Gentile, slave or free, male or female. For you are all Christians - you are ONE in Christ Jesus.' Galatians 3: 27
It is not how we worship, but that we worship....the Trinity!
Teach tolerance....reach in acceptance....worship as one!
Respect....Embrace....Encourage!
***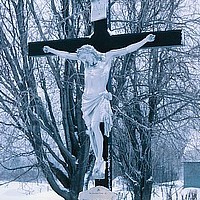 ***
If you feel that the Church of the Holy Spirit has inspired or helped you, we'd like you to prayerfully consider tithing regularly to us, or gifting us, so that we can further the work and carry out the will of the Father as proclaimed in Matthew 28:19-20 NLT
to
"Go and make disciples out of all the nations
baptizing them in the name of the Father and the Son and the Holy Spirit.
Teach these new disciples to obey all the commands I have given you. And be sure of this:
I am with you always, even to the end of the age."
***
There is no better time than now to let God, Jesus, and Holy Spirit know how grateful you are for them being there for you, all they have done for you and will do, and, show thankfulness for being fed the Word of God, so you can know and obey him.
Through your donations,
people will be able to continue to hear the Gospel of Jesus Christ spread throughout the world
and
lives will be changed!
Not only will people hear the Gospel preached, but healings will be manifested, food and housing provided,
water will quench thirsts, and medical care provided.
Please consider donating your best gift possible today.
We now offer Pay Pal as a way to donate immediately and safely. You'll find that option as you scroll down on this page.
Thank you and may God richly bless you!
***
Our Continual Cause
It is time to reach into the community and the world around you to see wherein lies the greatest need. As you choose to focus on these areas, do so with a servant's heart. Whether the need is for children, adults, animals, the earth, or any cause in between that will help those in need, ask God how you can best serve his needs, what path you must take, and how long you should persevere. Sometimes we are to be in the lives of others merely as stepping stones. Sometimes we are to touch those lives forever. Whatever journey you are called to take, whatever team you will be a member, know this: God is with you always...even til the end of time. He loves you, is grateful for you, and will help you along life's way, especially if you are helping others along theirs, persevering with a servant's heart.
Please accept my sincerest thanks....and God's....and may God richly bless you !
***
You can now donate securely through Pay Pal!
Stand by - disabled
No gift is too small or too large to the Lord.
*
If you have any questions, I can be reached at:
000-000-0000
Monday - Friday
9 a.m. - 11 a.m.
USA Mountain Time
****Temporary Issues****
Please note Trinity Missions or CoHS in your subject line.
****NO TEMPORARY CONTACT****
At this time,
due to security reasons, and my current employment,
all information of contact has been changed and deleted.
Please understand.
*
As we grow, you will have options for allocating your gifts.
In the meantime, we hope you will trust us to direct them to where the need is the greatest.
***
One last thing....
Jesus' Prayer of Thanksgiving
'The Unforced Rhythms of Grace'
"Abruptly Jesus broke into prayer: "Thank you, Father, Lord of heaven and earth. You've concealed your ways from sophisticates and know-it-alls, but spelled them out clearly to ordinary people. Yes, Father, that's the way you like to work."
Jesus resumed talking to the people, but now tenderly. "The Father has given me all these things to do and say. This is a unique Father - Son operation, coming out of Father and Son intimacies and knowledge. No one knows the Son the way the Father does, nor the Father the way the Son does. But I'm not keeping it to myself; I'm ready to go over it line by line with anyone willing to listen."
"Are you tired? Worn out? Burned out on religion? Come to me. Get away with me and you'll recover your life. I'll show you how to take a real rest. Walk with me and work with me - watch how I do it. Learn the unforced rhythms of grace. I won't lay anything heavy or ill-fitting on you. Keep company with me and you'll learn how to live freely and lightly.
Matthew 11: 25-30
The Message
And the people said,
"Amen."
***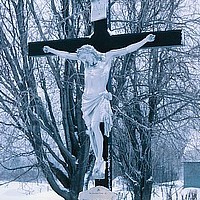 ***

I now write most prayers in the position of ' I ' (first person) because most people are sitting at their computer alone, not in groups, and it allows those reading and praying to personalize the prayer as coming from them going to God. Variations may appear on holidays when families may wish to use the prayer provided. I encourage you to pray your own prayers as well.

***

Unless otherwise indicated, all Scripture quotations are taken from the Holy Bible, New Living Translation, copyright 1996. Used by permission of Tyndale House Publishers, Inc., Wheaton, Illinois 60189. All rights reserved.

***

NOTE: I said it long ago, but let me say it again. If you are wanting to lead a group, start a church, or are confined in an institution, or live in a country where the Gospel is not preached, and you don't know what to say or how to say it, and yet feel led to share, teach, or preach, besides just reading straight out of the Bible and sharing what God puts on your heart, please feel free to share any or all of what I've written, if it will help you, as long as you include where it comes from, due to copyright laws. Jesus gave God's love and healing freely, as well as his message. Our responsibility is to get the Word out to those who need to hear it. If what I've written....by the power and direction of the Holy Spirit....or what he has said through me....has helped you, it may help others that you know. You are welcome to share it. God calls all of us to share the Gospel of Jesus Christ with the world. Please share it with the fullness of love that God, Jesus, Holy Spirit....and I....have given it. Amen!

*

Bible Authors & Minister