29 Dec 2019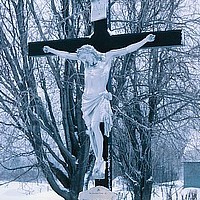 December 29, 2019
What Did Your Christmas Scene Look Like?
Luke 1:1 - 2:40
Luke
Introduction
Most honorable Theophilus:
Many people have written accounts about the events that took place among us. They used as their source material the reports circulating among us from the early disciples and other eyewitnesses of what God has done in fulfillment of his promises. Having carefully investigated all of these accounts from the beginning, I have decided to write a careful summary for you to reassure you of the truth of all you were taught.
The Birth of John the Baptist Foretold
It all begins with a Jewish priest, Zechariah, who lived when Herod was king of Judea. Zechariah was a member of the priestly order of Abijah. His wife, Elizabeth, was also from the priestly line of Aaron. Zechariah and Elizabeth were righteous in God's eyes, careful to obey all of the Lord's commandments and regulations. They had no children because Elizabeth was barren, and now they were both very old.
One day Zechariah was serving God in the Temple, for his order was on duty that week. As was the custom of the priests, he was chosen by lot to enter the sanctuary and burn incense in the Lord's presence. While the incense was being burned, a great crowd stood outside, praying.
Zechariah was in the sanctuary when an angel of the Lord appeared, standing to the right of the incense altar. Zechariah was overwhelmed with fear. But the angel said, "Don't be afraid, Zechariah. For God has heard your prayer, and your wife, Elizabeth, will bear you a son! And you are to name him John. You will have great joy and gladness, and many will rejoice with you at his birth, for he will be great in the eyes of the Lord. He must never touch wine or hard liquor, and he will be filled with the Holy Spirit, even before his birth. And he will persuade many Israelites to turn to the Lord their God. He will be a man with the spirit and power of Elijah, the prophet of old. He will precede the coming of the Lord, preparing the people for his arrival. He will turn the hearts of the fathers to their children, and he will change disobedient minds to accept godly wisdom."
Zechariah said to the angel, "How can I know this will happen? I'm an old man now, and my wife is also along in years."
Then the angel said, "I am Gabriel! I stand in the very presence of God. It was he who sent me to bring you this good news! And now, since you didn't believe what I said, you won't be able to speak until the child is born. For my words will certainly come true at the proper time."
Meanwhile, the people were waiting for Zechariah to come out, wondering why he was taking so long. When he finally did come out, he couldn't speak to them. Then they realized from his gestures that he must have seen a vision in the Temple sanctuary.
He stayed at the Temple until his term of service was over, and then he returned home. Soon afterward his wife, Elizabeth, became pregnant and went into seclusion for five months. "How kind the Lord is!" she exclaimed. "He has taken away my disgrace of having no children!"
The Birth of Jesus Foretold
In the sixth month of Elizabeth's pregnancy, God sent the angel Gabriel to Nazareth, a village in Galilee, to a virgin named Mary. She was engaged to be married to a man named Joseph, a descendant of King David. Gabriel appeared to her and said, "Greetings, favored woman! The Lord is with you!"
Confused and disturbed, Mary tried to think what the angel could mean. "Don't be frightened, Mary," the angel told her, "for God has decided to bless you! You will become pregnant and have a son, and you are to name him Jesus. He will be very great and will be called the Son of the Most High. And the Lord God will give him the throne of his ancestor David. And he will reign over Israel forever; his Kingdom will never end!
Mary asked the angel, "But how can I have a baby? I am a virgin."
The angel replied, "The Holy Spirit will come upon you, and the power of the Most High will overshadow you. So the baby born to you will be holy, and he will be called the Son of God. What's more, your relative Elizabeth has become pregnant in her old age! People used to say she was barren, but she's already in her sixth month. For nothing is impossible with God."
Mary responded, " I am the Lord's servant, and I am willing to accept whatever he wants. May everything you have said come true." And then the angel left.
Mary Visits Elizabeth
A few days later Mary hurried to the hill country of Judea, to the town where Zechariah lived. She entered the house and greeted Elizabeth. At the sound of Mary's greeting, Elizabeth's chld leaped within her, and Elizabeth was filled with the Holy Spirit.
Elizabeth gave a glad cry and exclaimed to Mary, "You are blessed by God above all other women, and your child is blessed. What an honor this is, that the mother of my Lord should visit me. When you came in and greeted me, my baby jumped for joy the instant I heard your voice! You are blessed, because you believed that the Lord would do what he said."
The Magnificat: Mary's Song of Praise
Mary responded,
"Oh, how I praise the Lord.
How I rejoice in God my Savior! For he took notice of his lowly girl, and now generation after generation will call me blessed. For he, the Mighty One, is holy, and he had done great things for me. His mercy goes on from generation to generation to all who fear him. His mighty arm does trememdous things! How he scatters the proud and haughty ones! He has taken princes from their thrones and exalted the lowly. He has satisfied the hungry with good things, and sent the rich away with empty hands. And how he has helped his servant Israel! He has not forgotten his promise to be merciful. For he promised our ancestors - Abraham and his children - to be merciful to them forever."
Mary stayed with Elizabeth about three months and then went back to her own home.
The Birth of John the Baptist
Now it was time for Elizabeth's baby to be born, and it was a boy. The word spread quickly to her neighbors and relatives that the Lord had been very kind to her, and everyone rejoiced with her.
When the baby was eight days old, all the relatives and friends came for the circumcision ceremony. They wanted to name him Zechariah, after his father. But Elizabeth said, "No! His name is John!"
"What?" they exclaimed. "There is no one in all your family by that name." So they asked the baby's father, communicating to him my making gestures. He motioned for a writing tablet, and to everyone's surprise he wrote, "His name is John!" Instantly Zechariah could speak again, and he began praising God.
Wonder fell upon the whole neighborhood, and the news of what had happened spread thoughout the Judean hills. Everyone who heard about it reflected on these events and asked, "I wonder what this child will turn out to be? For the hand of the Lord is surely upon him in a special way."
Zechariah's Prophecy
Then his father, Zechariah, was filled with the Holy Spirit and gave this prophecy:
"Praise the Lord, the God of Israel, because he has visited his people and redeemed them. He has sent us a mighty Savior from the royal line of his servant David, just as he promised through his holy prophets long ago. Now we will be saved from our enemies and from all who hate us. He has been merciful to our ancestors by remembering his sacred covenant with them, the covenant he gave to our ancestor Abraham. We have been rescued from our enemies, so we can serve God without fear, in holiness and righteousness forever. "And you, my little son, will be called the prophet of the Most High, because you will prepare the way for the Lord. You will tell his people how to find salvation through forgiveness of their sins. Because of God's tender mercy, the light from heaven is about to break upon us, to give light to those who sit in darkness and in the shadow of death, and to guide us to the path of peace."
John grew up and became stong in spirit. Then he lived out in the wilderness until he began his public ministry to Israel.
The Birth of Jesus
At that time the Roman emperor, Augustus, decreed that a census should be taken throughout the Roman Empire. (This was the first census taken when Quirinius was governor of Syria.) All retruned to their own towns to register for this census. And because Joseph was a descendant of King David, he had to go to Bethlehem in Judea, David's ancient home. He traveled there from the village of Nazareth in Galilee. He took with him Mary, his fiancee, who was obviously pregnant by this time.
And while they were there, the time came for her baby to be born. She gave birth to her first child, a son. She wrapped him snugly in strips of cloth and laid him in a manger, because there was no room for them in the village inn.
The Shepherds and Angels
That night some shepherds were in the fields outside the village, guarding their flocks of sheep. Suddenly, an angel of the Lord appeared among them, and the radiance of the Lord's glory surrounded them. They were terribly frightened, but the angel reasurred them. "Don't be afraid!" he said. "I bring you good news of great joy for everyone! The Savior - yes, the Messiah, the Lord - has been born tonight in Bethlehem, the city of David! And this is how you will recognize him: You will find a baby lying in a manger, wrapped snugly in strips of cloth!"
Suddenly, the angel was joined by a vast host of others - the armies of heaven - praising God: "Glory to God in the highest heaven, and peace on earth to all whom God favors."
When the angels had returned to heaven, the shepherds said to each other, "Come on, let's go to Bethlehem! Let's see this wonderful thing that has happened, which the Lord has told us about."
They ran to the village and found Mary and Joseph. And there was the baby, lying in the manger. Then the shepherds told everyone what had happened and what the angel had said to them about this child. All who heard the shepherds' story were astonished, but Mary quietly treasured these things in her heart and thought about them often. The shepherds went back to their fields and flocks, glorifying and praising God for what the angels had told them, and because they had seen the child, just as the angel had said.
Jesus is Presented in the Temple
Eight days later, when the baby was circumcised, he was named Jesus, the name given him by the angel even before he was conceived.
Then it was time for the purification offering as required by the law of Moses after the birth of a child, so his parents took him to Jerusalem to present him to the Lord. The law of the Lord says, "If a woman's first child is a boy, he must be dedicated to the Lord.' So they offered a sacrifice according to what was required in the law of the Lord - "either a pair of turtle doves or two young pigeons."
The Prophecy of Simeon
Now there was a man name Simeon who lived in Jerusalem. He was a righteous man and very devout. He was filled with the Holy Spirit and he eagerly expected the Messiah to come and rescue Israel. The Holy Spirit had revealed to him that he would not die until he had seen the Lord's Messiah. That day the Spirit led him to the Temple. So when Mary and Joseph came to present the baby Jesus to the Lord as the law required, Simeon was there. He took the child in his arms and praised God saying, "Lord, now I can die in peace! As you promised me, I have seen the Savior you have given to all people. He is a light to reveal God to the nations, and he is the glory of your people Israel!"
Joseph and Mary were amazed at what was being said about Jesus. Then Simeon blessed them, and he said to Mary, "'This child will be rejected by many in Israel, and it will be their undoing. But he will be the greatest joy to many others. Thus, the deepest thoughts of many hearts will be revealed. And a sword will pierce your very soul."
The Prophecy of Anna
Anna, a prophet, was also there in the Temple. She was the daughter of Phanuel, of the tribe of Asher, and was very old. She was a widow, for her husband had died when they had been married only seven years. She was now eighty-four years old. She never left the Temple but stayed there day and night, worshiping God with fasting and prayer. She cane along just as Simeon was talking with Mary and Joseph, and she began praising God. She talked about Jesus to everyone who had been waiting for the promised King to come and deliver Jerusalem.
When Jesus' parents had fulfilled all the requirements of the law of the Lord, they returned home to Nazareth in Galilee. There the child grew up healthy and strong. He was filled with wisdom beyond his years, and God placed his special favor upon him.
***
Thoughts....
First, let me say, I left the Christmas references up on purpose. I will be referring to them later on. But they are also the focus of why I am asking the question, 'What Did Your Scene Look Like'?
Secondly, I hope your Christmas was one of dreams coming true for you....and for Jesus' dreams, too.
Let's get started....
Manger, Creche, Natividad, Presepe, by whatever we call it, what did yours look like?
Knowing that God made the animals for himself first, I decided to switch my decor and manger scene up a bit. I found a tall black and white reindeer of cloth, wood, branches. And 2 smaller ones, one black and white large block plaid and one red and black, both of cloth, wood, branches....oh and all 3 have stuffing. Next, I found a seated moose in white sparkly stuff and lighted....huge in comparative bulk scale to the others, whom I made as my Jesus. [Thank you Lakeside Collection and Walmart.] Adding a red (able to seat the moose inside) sled for a manger, a scarf to one smaller reindeer as Mary, and a staff to the other as Jesus, left the largest reindeer as a camel. A wonderful integrated family, if I do say so myself. I would have preferred the bark covered deer I saw at Walmart to etch out this scene, but they never reordered for me to purchase.
Ever wondering the response I would get, this was no different.
Do you think God, Jesus, Holy Spirit ever wonder what our response is to them? How sad they do not know. Is it any wonder they wonder?
We shop, we buy, we work, we play, we go on through life expecting God, Jesus, Holy Spirit to be there for us, but are we there for them?
In John 15 Jesus tells us we CAN lose our salvation by not obeying and not remaining in his love, and that of God our Father. Listen to what he says....
"I am the true vine and my Father is the gardener. He cuts off every branch that doesn't produce fruit, and he prunes the branches that do bear fruit so they will produce even more. You have already been pruned for greater fruitfulness by the message I have given you. Remain in me, and I will remain in you. For a branch cannot produce fruit if it is severed from the vine, and you cannot be fruitful apart from me.
"Yes, I am the vine, you are the branches. Those who remain in me, and I in them, will produce much fruit. For apart from me you can do nothing. Anyone who parts from me is thrown away like a useless branch and withers. Such branches are gathered into a pile to be burned. But if you stay joined to me and my words remain in you, you may ask any request you like, and it will be granted! My true disciples produce much fruit. This brings great glory to my Father.
"I have loved you even as the Father has loved me. Remain in my love. When you obey me, you remain in my love, just as I obey my Father and remain in his love. I have told you this so that you will be filled with my joy. Yes, your joy will overflow! I command you to love each other in the same way that I love you. And here is how to measure it - the greatest love is shown when people lay down their lives for their friends. You are my friends if you obey me. I no longer call you servants, because a master doesn't confide in his servants. Now you are my friends, since I have told you everything the Father told me. You didn't choose me, I chose you. I appointed you to go and produce fruit that will last, so that the Father will give you whatever you ask for, using my name. I command you to love each other."//
Are you aware of why we celebrate Christmas, who Jesus is? Or why we commercialize it to the point of pushing away the sole (soul!) reason we celebrate Christmas in the first place?
Let me share....we celebrate Christmas (Christ - mass) to honor Jesus' birth as The Savior born for all. Though I did consider doing a Santa/M&M commercial here, let me say....He does exist!
Jesus was born, died, rose from the grave, and rose again to heaven. He is THE Savior of the universe. His life, death, resurrection prove this based on documented history. See The Bible for reference.
We commercialize to the point of pushing Jesus out of the way as the source of our joy because Satan wants to keep him out of the limelight to have his greed supercede, which shows our true inner spirit is not Jesus', but Satan's.
Does this mean we should never buy anything? No. But it might mean we should put our choices of whom we serve, why we buy something, and when, into perspective. Should we use Jesus' birth as an excuse to greedily fill our desire to be gift givers, 'getters', grateful or not? Should we perhaps place our gratitude more appropriately, as to why we've been blessed enough to be able to give to the one who blessed us, in the first place? As in blessed with eternal life, if we take advantage of the opportunity. Could we, during the year, show our gratitude to others in the moment, rather than waiting for better offerings at higher prices, thereby being more sincere, thoughtful, financially wiser perhaps? And spend all year showing our gratitude to God, Jesus, Holy Spirit?
Ah...you say, "What about the economy?" Really, you are asking this question? What about it? Would the world collapse if we planted our own healthful gardens and worked to save, rather than work to buy....to fill landfills? And what could we do with our savings? Get out of backbreaking debt we shouldn't have gotten into in the first place, to keep up with the Jones, who are also suffering? Who needs the last laugh - Satan or God? Or maybe we could help those not as financially stable, those out of work, widows, etc., per Scripture?
"Oh, but Christmas decor is so special." I agree, it is. And I bought some things, as I do every year....a little something. Then maybe moderately spend, rather than grossly overspend. Buy a couple things and give to others of your finances, time, talents.
Have you land and money? Consider opening some of that space, adding some RV's (rental space?), trailers, and invite others to live....literally. You can get a trailer for under 10k, sometimes less. And yet, that jewelry or trip, electronic 'toy' was twice that or more.
Growing a garden? How much can you share? Feeding your pets? Are there any strays? Could you help feed them? Maybe trap, neuter, return, and feed?
Have you room at your table? There was no room at the inn for Joseph and Mary. Jesus was born in a stable. Could you offer your bathroom, clothing, to someone in need for them to clean up, and invite them to enjoy a family setting, offer to listen and learn about their choices, circumstances, how they got where they are? Maybe connect them with agencies who could help them, if they want help.
Your neighbors, any elderly and alone? Embrace them with your heart, gift them with a home cooked meal, invite them in for a family seated dinner. Offer to play checkers, a board game, watch a holdiay show.
Kids in your area lacking support? Ready for some yard kickball, football toss, foot races, basketball? Climb tree lately, build a fort?
These are only some of the ways we can honor Jesus and celebrate his birth. It would show Satan who we most believe in and align with - not Satan - but God, Jesus, Holy Spirit.
Is that giving feeling like a one way street? Oh, the blessings you will have in store in heaven!
Or you could continue to race around half crazed to get to those sales marked up, so they can show markdowns at Chrtismas. And you could also consider reducing the landfills by buying used, second hand, hand me downs, home made, and refurbished.
Do you HAVE to have a $1000 or more phone? Maybe you could spend more time talking to God and less time talking to others. Need it for the job? Is that job the one that saps all you energies, and perhaps morals away from God really worth it?
I know that the world is moving at a very fast pace and it's paramount to keep up with technology to survive, and in some cases to pay bills...and preach....but otherwise, could you find a better way? One that includes God, Jesus, Holy Spirit more often than not, more focused than an after thought when you get a chance, if you do?
Please take a take a moment now, to read/reread the documented history printed above of Jesus' birth, to bring you back to a time when God gave you THE gift for your ETERNAL lifetime.
When you are through with that, spend some time rereading the reference above from John 15. Then consider what gift you will give Jesus and God this Christmas....remember the 12 days of Christmas start on Christmas and end on January 6, Epiphany. Holy Spirit is ready and willing to enter into your life now....or be renewed in your heart. Won't you ask them all in, or back in, to give them the greatest gifts you have....your heart and soul...and your sins? They will be thrilled to hear form you!
What could your scene look like?
Happier New Year, everyone!
***
Let Us Pray
Dear God, thank you for bringing Jesus into the world, making him our Savior, thereby giving us an opportunity for a new birth, forgiveness of our sins, and the possibility of eternal life. Holy Spirit, thank you for bringing us the message of our Savior's birth, as well as being the connection, our bond, to God and Jesus, and for teaching us all things, comforting us always. Jesus, there are not enough words, actions, to convey our gratitude for you being willing to take on the task you were blessed with as Savior of the universe....our Savior. Help us to show you better what this means to us....what you mean to us. No one can come to the Father except through you. As we celebrate the anniversary of your birth, help us be reminded of how we can best gift you, God, Holy Spirit in gratitude with thanksgiving. We praise you, and give you thanks, and love you, Jesus, God, Holy Spirit. Amen!
Majesty....worship His Majesty....JESUS !
***
Grateful for God's lesson today?
We now have Pay Pal! See below!
Visit our NEW rooms in The Family Room!
Hey....we have a New Blog....'Truth On Main Street'!
Our Catalog Page is here....'Shoppe'!
Did you know there are 8 plus years (!) of
'Thoughts....Archived'?
For when you need The Word any time of day or night!
***
More love....
Benediction....Blessing
Let us hear from Paul as he prays:
When I think of the wisdom and scope of God's plan, I fall to my knees and pray to the Father, the Creator of everything in heaven and on earth. I pray that from his glorious, unlimited resources he will give you mighty inner strength through his Holy Spirit. And I pray that Christ will be more and more at home in your hearts as you trust in him. May your roots go down deep into the soil of God's marvelous love. And may you have the power to understand, as all God's people should, how wide, how long, how high, and how deep his love really is. May you experience the love of Christ, though it is so great you will never fully understand it. Then you will be filled with the fullness of life and power that comes from God.
Now glory be to God! By his mighty power at work within us, he is able to accomplish infinitely more than we would ever dare to ask or hope. May he be given glory in the church and in Christ Jesus forever and ever through endless ages. Amen. Ephesians 3:14-21 NLT
***
Scroll down to read Jesus' Prayer of Thanksgiving...'The Unforced Rhythms of Grace'.
***
Definition of a Christian: Anyone who believes in God, Jesus and Holy Spirit, and accepts Jesus as Lord and Savior. Regardless of church name or religious affiliation.
'All who have been united with Christ in baptism have been made like him. There is no longer Jew or Gentile, slave or free, male or female. For you are all Christians - you are ONE in Christ Jesus.' Galatians 3: 27
It is not how we worship, but that we worship....the Trinity!
Teach tolerance....reach in acceptance....worship as one!
Respect....Embrace....Encourage!
***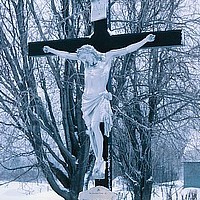 ***
If you feel that the Church of the Holy Spirit has inspired or helped you, we'd like you to prayerfully consider tithing regularly to us, or gifting us, so that we can further the work and carry out the will of the Father as proclaimed in Matthew 28:19-20 NLT
to
"Go and make disciples out of all the nations
baptizing them in the name of the Father and the Son and the Holy Spirit.
Teach these new disciples to obey all the commands I have given you. And be sure of this:
I am with you always, even to the end of the age."
***
There is no better time than now to let God, Jesus, and Holy Spirit know how grateful you are for them being there for you, all they have done for you and will do, and, show thankfulness for being fed the Word of God, so you can know and obey him.
Through your donations,
people will be able to continue to hear the Gospel of Jesus Christ spread throughout the world
and
lives will be changed!
Not only will people hear the Gospel preached, but healings will be manifested, food and housing provided,
water will quench thirsts, and medical care provided.
Please consider donating your best gift possible today.
We now offer Pay Pal as a way to donate immediately and safely. You'll find that option as you scroll down on this page.
Thank you and may God richly bless you!
***
Our Continual Cause
It is time to reach into the community and the world around you to see wherein lies the greatest need. As you choose to focus on these areas, do so with a servant's heart. Whether the need is for children, adults, animals, the earth, or any cause in between that will help those in need, ask God how you can best serve his needs, what path you must take, and how long you should persevere. Sometimes we are to be in the lives of others merely as stepping stones. Sometimes we are to touch those lives forever. Whatever journey you are called to take, whatever team you will be a member, know this: God is with you always...even til the end of time. He loves you, is grateful for you, and will help you along life's way, especially if you are helping others along theirs, persevering with a servant's heart.
Please accept my sincerest thanks....and God's....and may God richly bless you !
***
You can now donate securely through Pay Pal!
Stand by - disabled
No gift is too small or too large to the Lord.
*
If you have any questions, I can be reached at:
000-000-0000
Monday - Friday
9 a.m. - 11 a.m.
USA Mountain Time
****Temporary Issues****
Please note Trinity Missions or CoHS in your subject line.
****NO TEMPORARY CONTACT****
At this time,
due to security reasons, and my current employment,
all information of contact has been changed and deleted.
Please understand.
*
As we grow, you will have options for allocating your gifts.
In the meantime, we hope you will trust us to direct them to where the need is the greatest.
***
One last thing....
Jesus' Prayer of Thanksgiving
'The Unforced Rhythms of Grace'
"Abruptly Jesus broke into prayer: "Thank you, Father, Lord of heaven and earth. You've concealed your ways from sophisticates and know-it-alls, but spelled them out clearly to ordinary people. Yes, Father, that's the way you like to work."
Jesus resumed talking to the people, but now tenderly. "The Father has given me all these things to do and say. This is a unique Father - Son operation, coming out of Father and Son intimacies and knowledge. No one knows the Son the way the Father does, nor the Father the way the Son does. But I'm not keeping it to myself; I'm ready to go over it line by line with anyone willing to listen."
"Are you tired? Worn out? Burned out on religion? Come to me. Get away with me and you'll recover your life. I'll show you how to take a real rest. Walk with me and work with me - watch how I do it. Learn the unforced rhythms of grace. I won't lay anything heavy or ill-fitting on you. Keep company with me and you'll learn how to live freely and lightly.
Matthew 11: 25-30
The Message
And the people said,
"Amen."
***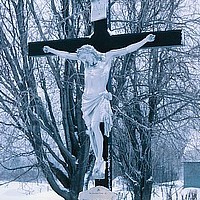 ***

I now write most prayers in the position of ' I ' (first person) because most people are sitting at their computer alone, not in groups, and it allows those reading and praying to personalize the prayer as coming from them going to God. Variations may appear on holidays when families may wish to use the prayer provided. I encourage you to pray your own prayers as well.

***

Unless otherwise indicated, all Scripture quotations are taken from the Holy Bible, New Living Translation, copyright 1996. Used by permission of Tyndale House Publishers, Inc., Wheaton, Illinois 60189. All rights reserved.

***

NOTE: I said it long ago, but let me say it again. If you are wanting to lead a group, start a church, or are confined in an institution, or live in a country where the Gospel is not preached, and you don't know what to say or how to say it, and yet feel led to share, teach, or preach, besides just reading straight out of the Bible and sharing what God puts on your heart, please feel free to share any or all of what I've written, if it will help you, as long as you include where it comes from, due to copyright laws. Jesus gave God's love and healing freely, as well as his message. Our responsibility is to get the Word out to those who need to hear it. If what I've written....by the power and direction of the Holy Spirit....or what he has said through me....has helped you, it may help others that you know. You are welcome to share it. God calls all of us to share the Gospel of Jesus Christ with the world. Please share it with the fullness of love that God, Jesus, Holy Spirit....and I....have given it. Amen!

*

Bible Authors & Minister