20 Jan 2013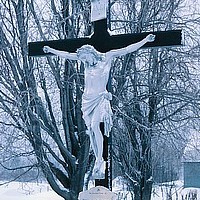 January 20, 2013
Real Life....Rich Relationship
Luke 12: 13 - 21
Luke
Then someone called from the crowd, "Teacher, please tell my brother to divide our father's estate with me."
Jesus replied, "Friend, who made me a judge over you to decide such things as that?" Then he said, "Beware! Don't be greedy for what you don't have. Real life is not measured by how much we own."
And he gave an illustration: "A rich man had a fertile farm that produced fine crops. In fact, his barns were full to overflowing. So he said, 'I know! I'll tear down my barns and build bigger ones. Then I'll have room enough to store everything. And I"ll sit back and say to myself, My friend, you have enough stored away for years to come. Now take it easy! Eat, drink, and be merry!"
"But God said to him, 'You fool! You will die this very night. Then who will get it all?'
"Yes, a person is a fool to store up earthly wealth but not have a rich relationship with God."
***
Thoughts.....
This is sort of timely for me. I am currently in the crisis of a lifetime with 2 months past due rent owed for my place of residence. And I have a large back room of boxes of belongings that I never unpacked when I moved in thinking I would be moving soon. It's been about 6 years now. I tried to sell some things to a local antique and collectible store. They wanted to give me about $2 for an antique Nippon vase of very high value. Yes, it had a chip....fixable. Which could then net them about 400-600 dollars. I am continually amazed at the greed of the world.
Lest you think I squander my money, or am not acting responsibly with my money, let me just say this, you have to have money first. As I've indicated before, an independent pastor gets an income from the folks who listen to and are fed by their sermons, or in this case, read them....hopefully you are being fed by them. Hence the usual need for a second income unless you are Joel Olsteen, Joyce Meyer, Kenneth Copeland, etc. Although there are many who are supported well, and some marginally. I am currently met with a fractured economy whereby I am either too over-qualified or under-qualified it seems in the work place outside of the ministry. I am highly skilled in many areas, and gifted in others. God has been very good to me, from the parents he gave me to the gifts he instilled in me, and the lives who've touched mine along the way. So far, in God's plan for me, work outside the home is not part of it right now....or Satan is locking all doors.
When folks come to me in this situation, I tell them that God will carry them. Trust God and listen...the answers will come. I know God is carrying me, and I am listening. I have a peace that I would not have were it not for God in my life....I cannot imagine those who are not able to call on his name because they know him not, or who have made the choice not to have them in their life. (Yikes!) I am extremely grateful God gave me life, and Jesus offered it to me again....eternally. And I do have a relationship with God....could it be deeper? Yes....no matter how deep, it can always be deeper. Is what I am doing otherwise right, and, will it be counted as worthy in the Kingdom of God? Yes. So, as others ask, I ask, too. Am I doing something wrong, could I be doing something more right? Is this a lesson from God, or, am I under attack by Satan because I am a powerhouse for the Lord? Tough questions. I also have learned that in the midst of chaos, although the intent to listen is strong, it can be hard to hear for the turmoil going on....which is from Satan. So there is one answer. Thoughts filled with turmoil, come from wanting to find answers on your own, turning ideas this way and that. Turmoil is Satan's way, not God's. ALL turmoil is from Satan. Instead, we need to wait on God....listening for that wee small voice.
Todays lesson is about greed, wealth, and the difference between letting wealth get out of hand...having it get in the way of a right relationship with God, and, not helping others. Let's take it line by line, so to speak, and see where we go, what we learn from God on this journey.
Someone calling from the crowd asks Jesus to tell his brother to divide his father's estate with him. Jesus told him no one made him a judge over him to decide such things as that. That's ironic because ultimately Jesus is to judge us. Jesus told the person, to "beware", that he should not be greedy for what he does not have. That real life is not measured by how much we own.
Gotta say at this point, I don't think I have felt that way about my things. I think I just feel like I would like to unpack someday and enjoy those things I do have that make a house a home. I have not squandered my money on purchases. Most things are heirlooms, handed down with love. Some things are new, but I have a tendency to buy gently worn. I am frugal where I need to be, but sometimes I will buy something new. I hope to not always live where I do. I do hope to have something larger, 'my own' again, to unpack into. As a matter of fact, God has given me a wonderful vision of what he wants for my future....I pray I take the right steps on the journey to stay worthy of such. However, I will say I do not feel as if I am looking at such as a matter of greed, so much as a matter of practicality. Owning a home again with land would allow me to serve the needs of many and raise up a church.
Heh, you scoff....I cannot even pay the rent now and I am considering having a home on land and raising up a church. With God, all things are possible. I would not be here today, were it not for the miracles of God, which are numerous, in my life. (Someday I'll write that book.) I am very willing to accept miracles. So ask yourself, are you ready for the miracles God wants to place on and in your life? Are you greedy for what you don't have? Is there a God based purpose for the vision you may have? Do you have a real life? Or are you measuring life by what you own? Must you keep up with the Joneses? Must you always have the best? You may think you are buying the best only to learn it is not. What is best? Most of all, is God at the foundation of everything in your life? Are you giving to him what is his?
Jesus gave an illustration about a rich man having a fertile farm that produced fine crops. His barns were overflowing and yet, he wanted to tear them down and build bigger ones to hold even more. His greed showed when he said he could sit back and take it easy, eat, drink, and be merry, believing he would have enough stored away for years to come.
Let me tell you about 'years to come'. You know how the indicators tell you to have 6 months income saved in case anything ever happens? Well, it's not enough. Neither is a year or two....or more. Money is not everything, though there will be times you will most definitely believe it is.....like now when my landlord, who needs to pay his mortgage, and, I feel, since I cannot pay the rent to help him right now for both of our sakes. Having some money brings folks a secure feeling. But maybe God is trying to show me, and you, and my landlord, a lesson in grace. The utility companies are not listening for a lesson in grace, though.
Jesus goes on to say in this illustration, "But God said to him, 'You fool! You will die this very night. Then who will get it all?' Sounds kind of like the antique dealer I spoke with. But for different reasons! I do not think God was issuing a directive to this man telling him he was going to die that very night. I think it was a statement for literal example. And who will get all your things? My plan...note I said 'my' plan....was to leave everything to benefit my family. But my family needs to benefit from it right now. And I can still have things left over for my next 'new to me' home to unpack into. Then I can shop for 'new to me' furniture for a look that will best benefit my next home later.
Do you have things you can spare to help others? Your own family? Are you sure you don't have money for that prom dress, or the college education, or a car for someone in your family to better learn lessons and support themselves or add to the family income? Do you have to have that really big 'keep up with the Jones and exceed most of them with that' new house? Which would be better....keeping the 'big (full?!) house, so you can wine and dine others, or, use the money from the sale of it to downsize, and make a house a home, while providing for a real future for yourself and others....one with God?
If your vision and God's vision are one, and you are using your home for all he intended, AND you have a right relationship with him, then praise the Lord! Enjoy it all to the fullest. But if you have stuff....the garage is full, the basement is stuffed and the attic is over flowing or similar, then it's time to realize that God is not LORD of your life perhaps. And you could be furthering the Kingdom by making some better choices. And don't think I am pointing fingers....ever. Every lesson that gets to you has to go through me. Sometimes I wonder if the lesson is more for me than you. I'm pretty convinced this one is right now. But listen closely just in case God is trying to talk to you today, too. No, we can't take all the stuff with us. Some we can enjoy right now. And some we may even want to keep for those dreams coming true. But all the rest could be put to a better use....for God....for your loved ones. For furthering the Kingdom of God.
And Jesus' very last line TODAY on this is, "Yes, a person is a fool to store up earthly wealth but not have a rich relationship with God." Are you spending time running after the almighty dollar? Does your spouse want more and more and you are trying to provide it? Or you dreamed too big and now are deep into debt LIKE the Joneses? Have you been doing everything you know how to do and it just isn't making ends meet? Have you lost sight of what is really important in life? A relationship with God? With others? Like maybe your family? Teaching principles you learned, but lost along the way to youth? Are things critical financially for you right now and you were looking for answers like I am? Here is one....seek ye first the Kingdom of God. Then go through everything in boxes in your house....on your property....and make the choice to feed your family....and the Kingdom of God. I will. And trust. Trust that God IS with you embracing you, he IS carrying you, he WILL uplift you. And he'll set you down gently, IF you are having a rich relationship with him. Ask him into your life today, or, renew the love you once had. He's waiting for you. He so wants to be there for and with you. He loves you. I'll be praying for you. Pray for me, too, please.
***
Let Us Pray
Oh, Lord....embrace me, carry me, uplift me. Please. Then set me down gently, after you've whispered in my ear all those things I need to do to insure I am having a rich relationship with you. And don't forget to tell me how best to walk this journey with you so that I am always in your light and not having to continually battle Satan. I know I am a powerhouse for the Lord just like everyone else who loves you and is yours. I know Satan tries earnestly to 'take out' everyone of your children to get them out of his way in an attempt to rule the earth. Greed belongs to him. Turmoil, chaos, loss, troubles, debt....all of it belongs to him. Confusion, fear, worry, concern....all if it belongs to him, too. I rebuke all those negative things within me that are of Satan, and I cast them off into the depths of hell, lock him and his assigns out of my life and throw away the key IN THE NAME OF JESUS. And now I ask you, Holy Spirit, to fill all those areas left void by Satan and his assigns leaving, so that they can never enter those areas again. I ask you God, Jesus, Holy Spirit to tell me what I have to do to get my financial life back on track. It's time for a miracle. Ok. So maybe me going through boxes is a miracle, but a greater miracle would be if my landlord would continue to be willing to work with me, and the utility companies to, while I sort all my choices out and get back on track. Please, Lord, touch their hearts and help them listen. Bring surplus to their lives, so they can give me more time. Bring surplus to my life, so I can lay down this stress. Thank you, Lord, for this lesson. I see this must have been planned way in advance....shame on my for not seeing it coming. And yet, I believed you would show me a way, if it did get to this point. Open doors for me and show me your way, will you, Lord? Show me what you would have me to do and please be clear. I love you and I do not want to do anything outside of your will. Help me stay true to the path of righteousness....for your name's sake. Yea tho' I walk through the valley of the shadow of death, I will fear no evil, for you are with me. And Lord, for all those folks out there in the world going through what I am, be with them, Lord. Help them in all the ways you are helping me. Love them in the ways that only you know how....mind, body, spirit and soul. Make the path ahead easy and not painful. Make it fruitful, that all of us may see a new life and walk in that new life having a rich relationship with you. Heal them, Father God....and me, too. Thank you. I love you. Amen.
***
Visit our NEW rooms in The Family Room!
And watch for more....
Lord,LordJesJeJeJJjEJJJ JJThe LORD is king! Let the nations tremble! T***
More love....
Benediction....Blessing
Let us hear from Paul as he prays:
When I think of the wisdom and scope of God's plan, I fall to my knees and pray to the Father, the Creator of everything in heaven and on earth. I pray that from his glorious, unlimited resources he will give you mighty inner strength through his Holy Spirit. And I pray that Christ will be more and more at home in your hearts as you trust in him. May your roots go down deep into the soil of God's marvelous love. And may you have the power to understand, as all God's people should, how wide, how long, how high, and how deep his love really is. May you experience the love of Christ, though it is so great you will never fully understand it. Then you will be filled with the fullness of life and power that comes from God.
Now glory be to God! By his mighty power at work within us, he is able to accomplish infinitely more than we would ever dare to ask or hope. May he be given glory in the church and in Christ Jesus forever and ever through endless ages. Amen. Ephesians 3:14-21 NLT
***
Scroll down to read Jesus' Prayer of Thanksgiving...'The Unforced Rhythms of Grace'.
***
Definition of a Christian: Anyone who believes in God, Jesus and Holy Spirit, and accepts Jesus as Lord and Savior. Regardless of church name or religious affiliation.
It is not how we worship, but that we worship....the Trinity!
***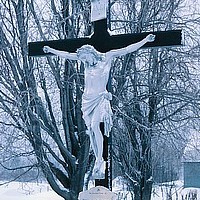 ***
If you feel that the Church of the Holy Spirit has inspired or helped you, we'd like you to prayerfully consider tithing regularly to us, or gifting us, so that we can further the work and carry out the will of the Father as proclaimed in Matthew 28:19-20 NLT
to
"Go and make disciples out of all the nations
baptizing them in the name of the Father and the Son and the Holy Spirit.
Teach these new disciples to obey all the commands I have given you. And be sure of this:
I am with you always, even to the end of the age."
***
There is no better time than now to let God, Jesus, and Holy Spirit know how grateful you are for them being there for you, all they have done for you and will do, and for being fed the Word of God.
Through your donations,
people will be able to continue to hear the Gospel of Jesus Christ spread throughout the world,
and lives will be changed!
Not only will people hear the Gospel preached, but healings will be manifested, food and housing provided,
water will quench thirsts, and medical care provided.
Please consider donating your best gift possible today.
We now offer Pay Pal as a way to donate immediately and safely. You'll find that option as you scroll down on this page.
Thank you and may God richly bless you!
***
Our Current Cause
It is time to reach into the community and the world around you to see wherein lies the greatest need. As you choose to focus on these areas, do so with a servant's heart. Whether the need is for children, adults, or animals, or any cause in between that will help those in need, ask God how you can best serve his needs, what path you must take, and how long you should persevere. Sometimes we are to be in the lives of others merely as stepping stones. Sometimes we are to touch those lives forever. Whatever journey you are called to take, whatever team you will be a member, know this: God is with you always...even til the end of time. He loves you, is grateful for you, and will help you along life's way, especially if you are helping others along theirs, persevering with a servant's heart.
Please accept my sincerest thanks....and God's....and may God richly bless you!
BesidesBesid
***
Checks or money orders can be made out to
Trinity Missions
or the
Church of the Holy Spirit
and sent to
Trinity Missions
2321 S. Lazy A Place
Tucson, AZ
85713
USA
OR
You can now donate securely through Pay Pal!
No gift is too small or too large for the Lord.
*
If you have any questions, we can be reached at:
520-883-6604
10 a.m. - 6 p.m.
Mountain Time
or
Please note Trinity Missions or CoHS in your subject line.
*
As we grow, you will have options for allocating your gifts.
In the meantime, we hope you will trust us to direct them to where the need is the greatest.
***
One last thing....
Jesus' Prayer of Thanksgiving
'The Unforced Rhythms of Grace'
"Abruptly Jesus broke into prayer: "Thank you, Father, Lord of heaven and earth. You've concealed your ways from sophisticates and know-it-alls, but spelled them out clearly to ordinary people. Yes, Father, that's the way you like to work."
Jesus resumed talking to the people, but now tenderly. "The Father has given me all these things to do and say. This is a unique Father - Son operation, coming out of Father and Son intimacies and knowledge. No one knows the Son the way the Father does, nor the Father the way the Son does. But I'm not keeping it to myself; I'm ready to go over it line by line with anyone willing to listen."
"Are you tired? Worn out? Burned out on religion? Come to me. Get away with me and you'll recover your life. I'll show you how to take a real rest. Walk with me and work with me - watch how I do it. Learn the unforced rhythms of grace. I won't lay anything heavy or ill-fitting on you. Keep company with me and you'll learn how to live freely and lightly.
Matthew 11: 25-30
The Message
And the people said,
"Amen."
***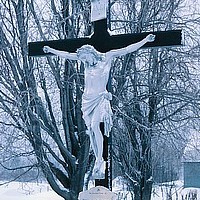 ***

I now write most prayers in the position of ' I ' (first person) because most people are sitting at their computer alone, not in groups, and it allows those reading and praying to personalize the prayer as coming from them going to God. Variations may appear on holidays when families may wish to use the prayer provided.

***

Unless otherwise indicated, all Scripture quotations are taken from the Holy Bible, New Living Translation, copyright 1996. Used by permission of Tyndale House Publishers, Inc., Wheaton, Illinois 60189. All rights reserved.

*

Bible Authors and Minister