26 Aug 2012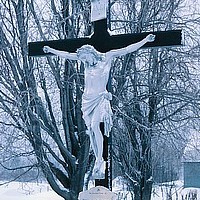 August 26, 2012
He Tried....Was It Enough?
Luke 9: 7 - 9
Luke
When reports of Jesus' miracles reached Herod Antipas, he was worried and puzzled because some were saying, "This is John the Baptist come back to life again." Others were saying, "It is Elijah or some other ancient prophet risen from the dead."
"I beheaded John," Herod said, so who is this man about whom I heard such strange stories?" And he tried to see him.
***
Thoughts.....
Good morning!
There are a few thoughts prevailing in todays scriptures so hang on. First and foremost, who are Herod Antipas and Elijah?
Herod Antipas was Roman tetrarch (leader) of the region of Galilee and Perea in Jerusalem. His Father was Herod the Great. He divorced his wife to marry the wife (Herodias) of his half-brother, Philip. Upon his birthday celebration, his step daughter, also named Herodias, danced for all. Herod [the creep] was so pleased that he told her she could have anything she wanted. When she asked her mother what to ask for, her mother said to ask for John the Baptist's head on a platter. Although Herod put John in prison for chastising him for marrying in adultery, he respected and liked John, and, he sought his truths on visits to him. So he wouldn't look a fool and back down on his word to the child, since he gave it in front of all at a celebration (pride), he ordered John's head cut off and brought on a platter to Herodias. This was accomplished. See also Matthew 14:1-2 and Mark 6:14-29. Herod Antipas was not a man of God, but recognized John as one. He proved himself a poor listener to the word of God. Key point.
Elijah was a Tishbite form Tishbe in Gilead who was a prophet. He exhorted...confronted...folks with their truths, admonishing (telling strongly) them to turn to the God of Israel whom he served devotedly. The word of the Lord came to Elijah giving him directions as to where to go next, that he would drink form a brook and that the Lord had ordered ravens to feed him. The ravens brought him bread and meat day and night and he drank from the brook. He was then directed to go to a widow who was to feed him. During this time, her son died, and Elijah brought him back to life. As a Prophet, Elijah was a true man of God, willing to listen, go, and do whenever God spoke. There is more to his story....read his story in 1 Kings starting with Chapter 17.
Herod Antipas and others were confused and wondered if Jesus was John the Baptist or Elijah...had they returned from the dead? John the Baptist's miracles of fame were helping folks turn from their sins and turn to God, and baptizing them with water, as an outward expression, showing intent, of an inward confession and commitment. His preaching pointed the way to the coming Messiah, Jesus, who would baptize with the Holy Spirit and with fire!
Herod could not believe it would be John because he had recently beheaded him. He wondered who this man was about whom he had heard such strange stories. He tried to see him....but was it enough?
Later we learn that he indeed did finally see Jesus. In Luke 23, Pilate turned Jesus over to Herod Antipas who 'was delighted at the opportunity to see Jesus, because he had heard about him and had been hoping for a long time to see him perform a miracle. [Why, what would this prove?] He asked Jesus question after question, but Jesus refused to answer.' When Jesus wouldn't answer him, 'Herod and his soldiers began mocking and ridiculing Jesus'.
Hmmmmmm.....do you think Herod will ask to be baptized for forgiveness of his sins, be baptized with the Holy Spirit and with fire, and be offered eternal life? I don't think so. Excuse me.....no room for 'thinking' here.....I KNOW he didn't, based on scripture. Jesus didn't bother to answer him, because he already knew he would not listen, since he did not listen to John the Baptist and then he killed him.
Remember we learned last week that Jesus said, "If the people of the village won't receive your message when you enter it, shake off its dust from your feet as you leave. It is a sign that you have abandoned that village to its fate."? This applies to individuals as well. Herod was abandoned to his fate. As leader of a community, it is possible that his whole community was at risk. It appears Herod was given a second chance, but Jesus knew his heart, so he didn't waste his breath. Herod tried....but it wasn't enough.
Did you receive the message when it was given you the first time? Hallelujah! Or did you miss the message when it was given to you? Will you listen now? Will you ask God to forgive you of your sins, be baptized in/with water? Will you ask Jesus to baptize you with Holy Spirit and with fire? Will you dedicate your life as thanksgiving, so to be offered eternal life? Choose wisely this day whom you will listen to and whom you will serve! Don't miss the message this time.....there may not ever be another opportunity to hear the word of God. Your end time may come before THE end times. Probably will. Will you be ready? Where will you spend eternal life?
Will you try....will it be enough?
***
Let Us Pray
God, please forgive me for not always listening. Please forgive me for all the things I need to be forgiven for, whether I know it or not. With water, baptize me, and as you do, cleanse me, wash me anew, and make me whole. I want to hear your message now. I want to hear everything you have to tell me. Baptise me with your Holy Spirit and with fire! I want to know where you want to lead me, what to say, what you want me to do...for and with you. I want to dedicate my life to you as thanksgiving for all you have done for me. Don't let me ever miss the message again. I don't want to try to see you...I want to definitely see you. Seeing you in my daily life....is a miracle. Hearing and knowing your word....is a miracle. Knowing you love me....is everything. By the power of the Holy Spirit, help me to share the message with others. I pray right now that you would open the hearts and minds of all those you will be putting my path, that they might receive your message of forgiveness of sins and ask you for such. I pray that those I share your word with will receive your message of life everlasting and dedicate their lives to you in thanksgiving for all you've done for them. And in the end be offered eternal life. "I press toward the mark for the prize of the high calling of God." (Phil 3:14) May they also. Thank you Father God, Jesus, Holy Spirit, for loving me and all those who you've called by their name. May the message never be missed again. Thank you. I love you. Amen.
Lord,LordJesJeJeJJjEJJJ JJThe LORD is king! Let the nations tremble! T***
More love....
Benediction....Blessing
Let us hear from Paul as he prays:
When I think of the wisdom and scope of God's plan, I fall to my knees and pray to the Father, the Creator of everything in heaven and on earth. I pray that from his glorious, unlimited resources he will give you mighty inner strength through his Holy Spirit. And I pray that Christ will be more and more at home in your hearts as you trust in him. May your roots go down deep into the soil of God's marvelous love. And may you have the power to understand, as all God's people should, how wide, how long, how high, and how deep his love really is. May you experience the love of Christ, though it is so great you will never fully understand it. Then you will be filled with the fullness of life and power that comes from God.
Now glory be to God! By his mighty power at work within us, he is able to accomplish infinitely more than we would ever dare to ask or hope. May he be given glory in the church and in Christ Jesus forever and ever through endless ages. Amen. Ephesians 3:14-21 NLT
***
Scroll down to read Jesus' Prayer of Thanksgiving...'The Unforced Rhythms of Grace'.
***
Definition of a Christian: Anyone who believes in God, Jesus and Holy Spirit, and accepts Jesus as Lord and Savior. Regardless of church name or religious affiliation.
It is not how we worship, but that we worship....the Trinity!
***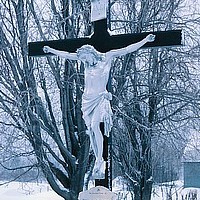 ***
If you feel that the Church of the Holy Spirit has inspired or helped you, we'd like you to prayerfully consider tithing regularly to us, or gifting us, so that we can further the work and carry out the will of the Father as proclaimed in Matthew 28:19-20 NLT
to
"Go and make disciples out of all the nations
baptizing them in the name of the Father and the Son and the Holy Spirit.
Teach these new disciples to obey all the commands I have given you. And be sure of this:
I am with you always, even to the end of the age."
***
Our Current Cause
It is time to reach into the community and the world around you to see wherein lies the greatest need. As you choose to focus on these areas, do so with a servant's heart. Whether the need is for children, adults, or animals, or any cause in between that will help those in need, ask God how you can best serve his needs, what path you must take, and how long you should persevere. Sometimes we are to be in the lives of others merely as stepping stones. Sometimes we are to touch those lives forever. Whatever journey you are called to take, whatever team you will be a member, know this: God is with you always...even til the end of time. He loves you, is grateful for you, and will help you along life's way, especially if you are helping others along theirs, persevering with a servant's heart.
Please accept my sincerest thanks....and God's....and may God richly bless you!
BesidesBesid
***
Checks or money orders can be made out to
Trinity Missions
or the
Church of the Holy Spirit
and sent to
Trinity Missions
2321 S. Lazy A Place
Tucson, AZ
85713
*
If you have any questions, we can be reached at:
1-866-402-GIFT
10 a.m. - 6 p.m.
Mountain Time
or
Please note Trinity Missions or CoHS in your subject line.
*
As we grow, you will have options for allocating your gifts.
In the meantime, we hope you will trust us to direct them to where the need is the greatest.
***
One last thing....
Jesus' Prayer of Thanksgiving
'The Unforced Rhythms of Grace'
"Abruptly Jesus broke into prayer: "Thank you, Father, Lord of heaven and earth. You've concealed your ways from sophisticates and know-it-alls, but spelled them out clearly to ordinary people. Yes, Father, that's the way you like to work."
Jesus resumed talking to the people, but now tenderly. "The Father has given me all these things to do and say. This is a unique Father - Son operation, coming out of Father and Son intimacies and knowledge. No one knows the Son the way the Father does, nor the Father the way the Son does. But I'm not keeping it to myself; I'm ready to go over it line by line with anyone willing to listen."
"Are you tired? Worn out? Burned out on religion? Come to me. Get away with me and you'll recover your life. I'll show you how to take a real rest. Walk with me and work with me - watch how I do it. Learn the unforced rhythms of grace. I won't lay anything heavy or ill-fitting on you. Keep company with me and you'll learn how to live freely and lightly.
Matthew 11: 25-30
The Message
And the people said,
"Amen."
***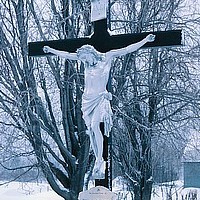 ***

I now write most prayers in the position of ' I ' (first person) because most people are sitting at their computer alone, not in groups, and it allows those reading and praying to personalize the prayer as coming from them going to God. Variations may appear on holidays when families may wish to use the prayer provided.

***

Unless otherwise indicated, all Scripture quotations are taken from the Holy Bible, New Living Translation, copyright 1996. Used by permission of Tyndale House Publishers, Inc., Wheaton, Illinois 60189. All rights reserved.

*

Bible Authors and Minister