30 May 2010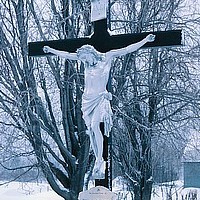 May 30, 2010
Psalm 23
My Lord And My God
Psalm 23
The LORD is my shepherd; I shall not want.
He maketh me to lie down in green pastures: he leadeth me beside the still waters.
He resoreth my soul: he leadeth me in the paths of righteousness for his name's sake.
Yea, though I walk through the valley of the shadow of death, I will fear no evil: for thou art with me; thy rod and thy staff they comfort me.
Thou preparest a table before me in the presence of mine enemies: thou annointest my head with oil; my cup runneth over.
Surely goodness and mercy shall follow me all the days of my life: and I will dwell in the house of the LORD forever.
***
Thoughts...
There are times in all of our lives that we need to get away. Do we go with God, or go to him, or from him? I do not run from God. I may want to run from the world, duties, stressors of everyday life, but I always run with or to God. This is one of those times. A moment when the world seems off kilter around me and I need stability, strength, to feel his love more deeply, and be embraced by him more.
I do not always understand why people make the decisions that they do, or say what they say, or don't say what they should say. I don't understand why some people get a diagnosis of death, or know they have a disease, and then don't do everything they can to help themselves live life to the fullest. I will never understand why people hurt one another in the name of love....supposed love. Presumed love in Christ, when they really do not know who he is and certainly do not love others as he loves. I don't understand why some people hear positives always and some hear negatives always. Or why people sabotage themselves in life. There are a lot of things I will never understand, but I guess I don't have to...God does. And I don't always want to know either. I get to a point of trying to understand, when there really is no need to try to anymore. Not needing to know is as much a gift as knowing. Sometimes the pain in knowing is not as great a gift as the emptiness of not knowing. One can do nothing without knowledge, and wisdom, and discernment. Sometimes we are not meant to do anything.
As you read the 23rd Psalm today, do so with fullness and purity of heart...as if you are on your last breath...calling out to your Savior...who's arms are ready to embrace you, and who stands ready to fill you to overflowing with his love and healing balm. Read it again now....with love, passion, embrace.
The Life Application Bible tells us this about the 23rd Psalm:
In describing the Lord as a shepherd, David wrote out of his own experience because he had spent his early years caring for sheep (Samuel 16:10, 11.). Sheep are completely dependent on the shepherd for provision, guidance, and protection. The New Testament calls Jesus the good shepherd (John 10:11), the great Shepherd (Hebrews 13:20); and the Chief Shepherd (1 Peter 5:4). As the Lord is the good shepherd, so we are his sheep - not frightented, passive animals, but obedient followers, wise enough to follow one who will lead us in the right places and in right ways. This psalm does not focus on the animal-like qualities of sheep, but on the discipleship qualities of those who follow. When you recognize the good shepherd, follow him!
When we allow God our shepherd to guide us, we have contentment. When we choose to sin, however, we go our own way and cannot blame God for the environment we create for ourselves. Our shepherd knows the "green pastures" and "quiet waters" that will restore us. We will reach these places only by following him obediently. Rebelling against the shepherd's leading is actually rebelling against our own best interests. We must remember this the next time we are tempted to go our own way rather than the shepherd's way.
Death casts a frightening shadow over us because we are entirely helping in its presence. We can struggle with other enemies - pain, suffering, disease, injury - but strength and courage cannot overcome death. It has the final word. Only one person can walk with us through death's dark valley and bring us safely to the other side - the God of life, our shepherd. Because life is uncertain, we should follow this shepherd who offers us eternal comfort.
In ancient Near Eastern culture, at a banquet, it was customary to anoint a person with fragrant oil as a lotion. Hosts were also expected to protect their guests at all costs. God offers the protection of a host even when enemies surround us. In the final scene of this psalm, we see that believers will dwell with God. God, the perfect shepherd and host, promises to guide and protect us through life to bring us into his house forever. Life Application Bible New International Version 1991
This is your day, this is your hour. Walk with him, lie down with him, let him restore your soul. You are not alone. Not only is the Lord with you, but there are many of us seeking him with one voice, with our arms open wide. Enter his gates with thanksgiving today. Run to him now.
"As you walk through the storm, keep your head up high and don't be afraid of the dark....walk on...walk on...with hope in your heart...and you'll never walk alone...you'll never walk alone."
***
Let Us Pray
O Lord, you are my rock of safety. Please help me; don't refuse me. For if you are silent, I might as well give up and die. Listen to my prayer for mercy as I cry out to you for help, as I lift my hands toward your holy sanctuary. Don't drag me away with the wicked - with those who do evil - those who speak friendly words to their neighbors while planning evil in their hearts. Give them the punishment they so richly deserve! Measure it out in proportion to their wickedness. Pay them back for all their evil deeds! Give them a taste of what they have done to others. They care nothing for what the LORD has done or for what his hands have made. So he will tear them down like old buildings, and they will never be rebuilt! Praise the LORD! For he has heard my cry for mercy. The LORD is my strength, my shield from every danger. I trust in him with all my heart. He helps me, and my heart is filled with joy. I burst out in songs of thanksgiving. The LORD protects his people and gives victory to his anointed king. Save your people! Bless Israel, your special possession! Lead them like a shepherd, and carry them forever in your arms. Amen. Psalm 28**
Let Us Sing*
Lord, You Have My Heart
And I will search for Yours
Jesus, take my life and lead me on
Lord, You have my heart
And I will search for Yours
Let me be to You a sacrifice
And I will praise You, Lord
And I will sing of love come down
And as You show Your face
We'll see Your glory here.
***
More love....
Benediction...Blessing
Let us hear from Paul as he prays:
When I think of the wisdom and scope of God's plan, I fall to my knees and pray to the Father, the Creator of everything in heaven and on earth. I pray that from his glorious, unlimited resources he will give you mighty inner strength through his Holy Spirit. And I pray that Christ will be more and more at home in your hearts as you trust in him. May your roots go down deep into the soil of God's marvelous love. And may you have the power to understand, as all God's people should, how wide, how long, how high, and how deep his love really is. May you experience the love of Christ, though it is so great you will never fully understand it. Then you will be filled with the fullness of life and power that comes from God.
Now glory be to God! By his mighty power at work within us, he is able to accomplish infinitely more than we would ever dare to ask or hope. May he be given glory in the church and in Christ Jesus forever and ever through endless ages. Amen. Ephesians 3:14-21 NLT
***
Scroll down to read Jesus' Prayer of Thanksgiving...'The Unforced Rythms of Grace'.
***
Definition of a Christian: Anyone who believes in God, Jesus and Holy Spirit, and accepts Jesus as Lord and Savior. Regardless of church name or religious affiliation.
***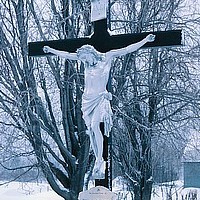 ***
If you feel that the Church of the Holy Spirit has inspired or helped you, we'd like you to prayerfully consider tithing regulary to us or gifting us, so that we can further the work and carry out the will of the Father as proclaimed in Matthew 28:16 NLT
to
"Go and make disciples out of all the nations
baptising them in the name of the Father and the Son and the Holy Spirit.
Teach these new disciples to obey all the commands I have given you. And be sure of this:
I am with you always, even to the end of the age."
***
Our Current Cause
It is time to reach into the community and the world around you to see wherein lies the greatest need. As you choose to focus on these areas, do so with a servant's heart. Whether the need is for children, adults, or animals, or any cause in between that will help those in need, ask God how you can best serve his needs, what path you must take, and how long you should persevere. Sometimes we are to be in the lives of others merely as stepping stones. Sometimes we are to touch those lives forever. Whatever journey you are called to take, whatever team you will be a member of, know this: God is with you always...even til the end of time. He loves you, is grateful for you, and will help you along life's way, especially if you are helping others along theirs, persevering with a servant's heart.
Please accept my sincerest thanks....and God's....and may God richly bless you!
***
Checks or money orders can be made out to
Trinity Missions
or the
Church of the Holy Spirit
and sent to
Trinity Missions
P.O. Box 86076
Tucson, Arizona
85754-6076
If you have any questions, we can be reached at:
1-866-402-GIFT
10 a.m. - 8 p.m.
Mountain Time
or
Please note Trinity Missions or CoHS in your subject line.
As we grow, you will have options for allocating your gifts.
In the meantime, we hope you will trust us to direct them to where the need is the greatest.
***
One last thing....
Jesus' Prayer of Thanksgiving
'The Unforced Rythms of Grace'
"Abruptly Jesus broke into prayer: "Thank you, Father, Lord of heaven and earth. You've concealed your ways from sophisticates and know-it-alls, but spelled them out clearly to ordinary people. Yes, Father, that's the way you like to work."
Jesus resumed talking to the people, but now tenderly. "The Father has given me all these things to do and say. This is a unique Father - Son operation, coming out of Father and Son intimacies and knowledge. No one knows the Son the way the Father does, nor the Father the way the Son does. But I'm not keeping it to myself; I'm ready to go over it line by line with anyone willing to listen."
"Are you tired? Worn out? Burned out on religion? Come to me. Get away with me and you'll recover your life. I'll show you how to take a real rest. Walk with me and work with me - watch how I do it. Learn the unforced rhythms of grace. I won't lay anything heavy or ill-fitting on you. Keep company with me and you'll learn how to live freely and lightly.
Matthew 11: 25-30
The Message
And the people said,
"Amen."
***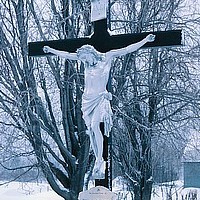 ***

I now write most prayers in the position of ' I ' (first person) because most people are sitting at their computer alone, not in groups, and it allows those reading and praying to personalize the prayer as coming from them going to God. Variations may appear on holidays when families may wish to use the prayer provided.

***

** Psalm 28 Taken from The Book Of Psalms Translated out of the Original Hebrew and with the former translations diligently compared and revised. Set forth in 1611 and commonly known as the King James Version. American Bible Society Instituted in the year 1816 New York published 645M 1948-K

*Lord, You Have My Heart Music and lyrics, by Martin Smith c 1992 Kingsway's Thankyou Music (PRS). All rights in the Western Hemisphere adminstered by EMI Christian Music Publishing p 1998 Furious? Records / Sparrow Records. Delirious? appears courtesy of Furious? Records / Sparrow Records

Unless otherwise indicated, all Scripture quotations are taken from the Holy Bible, New Living Translation, copyright 1996. Used by permission of Tyndale House Publishers, Inc., Wheaton, Illinois 60189. All rights reserved.

*

Bible Authors and Minister