1 Feb 2009




February 1, 2009




Matthew 4:12-17




Timing Is Everything!







Matthew




When Jesus heard that John had been arrested, he left Judea and returned to Galilee. But instead of going to Nazareth, he went to Capernaum, beside the Sea of Galilee, in the region of Zebulun and Naphtali. This fulfilled Isaiah's prophecy:




"In the land of Zebulun and of Naphtali, beside the sea, beyond the Jordan River--in Galilee where so many Gentiles live--the people who sat in darkness have seen a great light. And for those who lived in the land where death casts its shadow, a light has shined."




From then on, Jesus began to preach, "Turn from your sins and turn to God because the Kingdom of Heaven is near."







***







Thoughts...




I love the way Mark tells us what Jesus said, "At last the time has come!" he announced. "The Kingdom of God is near! Turn from your sins and believe this Good News!" Indeed....at last.....the time has come! Praise God! Will you turn from your sins, believe this good news, and become a part of the Kingdom of God today? "Why?", you say? Let me tell you why.




Jesus is the son of God. He is God with the power of the Holy Spirit in him. He lives, he reigns. He forgives us of our sins and gives us the only path to heaven where we can have eternal life. The Kingdom of God is his kingdom. We can be a part of this, and receive it, by accepting him into our hearts and minds, asking him to forgive us of our sins, and, if we obey him, we will be granted eternal life. Just knowing the kingdom of God is near is not enough. Going to church on Sunday, or Saturday, or Wednesday, because you are supposed to, is not enough. Being kind and having good morals is not enough. We must ask him into our hearts...we must embody who he is, that he is and how wonderful he is. That goes beyond being good. It requires of us to embrace all he has to give us, mind, body, soul. We do this by believing and studying the Bible to learn more about him.




God gave Jesus to the Jews and the Gentiles. This is confirmed by the historical documentation of prophecy written in the Old Testament from Isaiah 9 verses 1-2, as well as the historical documentation noted of the fulfillment in the New Testament, as we see in the scripture reference today. Zebulon and Naphtali were two tribes of Israel and by Matthew stating this, he opened a door, if you will, for the Jews to believe, by reinforcing the ties to the Old Testament, so they might see the prophecy of the Old Testament come alive in the fulfillment of the New Testament of the Messiah having arrived. Today, there are Jewish people who believe, but only in small numbers. I read an article recently, I think in 'Newsweek', talking about how people are changing religions. It focused on a Jewish Doctor who became an Episcopalian (Protestant Christian religion, Anglican in background, and much like Lutheran or Catholic in practice) after having been raised in the Jewish religion. There are organizations like 'Jews for Jesus' that teach the Messiah has come and that he is Jesus.




I often tell people, it does not matter if the end of the world is near. It matters if the end of your world is near. Does anybody know if their life is going to end today...tomorrow...in a moment? Do you want to know that you have some place to go when it is over, or do you just want life to end...with no tomorrow...no hope of carrying on...no hope of fulfillment? Do you want to be forgiven of your sins for ever, or do you just want to go on sinning your way in your time? Does it matter to you if you live, or if you die? Because you will die and it could be just all over. Or you could live after you die, IF you believe, ask for forgiveness of your sins and obey a loving God. Jesus came to earth to die for your sins and to give you eternal life. Is the timing right yet? Is it finally time for you to get off the fence and look at the historical facts documented in the New Testament that Jesus was not just some guy walking around talking crazy? Are you willing to finally see that this was a man that caused miracles...who healed the sick, raised the dead and gave new life to those who asked, forgave sins and promised eternal life?




Ok, so you say, what proof do we have that he or God actually gives eternal life? You have to read the historical documentation in the New Testament of how he lived, was nailed to a cross and died. And then...and then...how his body 'just disappeared' from a stoned tomb, and, after 3 days...he arose to new life on this earth and to heaven. Learn how others saw him as Spirit...a ghost...not touchable, and then as a live person...touchable...able to eat and drink, and then...arise to heaven, as seen by some. In that order. Historical documentation. Fact. Not novel...not drummed up as great copy for some book. Real. Tangible. Touchable. Jesus. The Savior born. The Messiah...raised from the dead...to show he was who he said he was....and is....and always will be....our Lord. Will he become your Lord?




Timing is everything. Is it your time to read the New Testament? Is it your time to read the Old Testament? Is it time for you to die? "There is a time for everything." Is it your time to live? Forever? I believe God has given you this time in history to make a choice to live or to die. To believe in him and ask for forgiveness of your sins. To make a choice to listen to him and all he has to tell you. To learn more about him and how to live a new life in and with him. I believe everything I have told you is true in my heart of hearts. I know I don't know many of you, but I know if God has put us together, that today...we can become family in the name of God. Exhalt his name...if you do, I can say, "Welcome to the family of God...the kingdom of God is near you now."




If you don't know how to pray, there are prayers above todays scriptures to help you pray a prayer for salvation. There are other prayers on this site, and, I will pray with you in the following text. Just know, that he does exist (I'm reminded of the M&M's guys when they say 'he does exist' upon seeing Santa and visa versa! lol) Jesus is wonderful. Learn who God, Jesus, and Holy Spirit are and can be to you right away.




Get a Bible if you don't have one. I like the New Living Translation, and the Life Application Study Bible is wonderful to help you know why everybody says what they do and more about why they do. If your religion does not utilize it, it's ok. Use what ever Bible you are comfortable with, it's just that this Bible is very comprehensive and in everyday English. Real down to earth in reading and very explanatory for studying. Once you turn to God and ask him to be your Savior, you can ask him for his Holy Spirit to help you understand the scriptures. The first 4 books are called Gospels because they give hands on...'I was there' accounts from 4 different people's perspectives. They will differ some only because none of us see the same thing the same way. Also, because they were written after the fact, their memory of time...like did this happen first ,or did that...may be different. But there is no mistaking that throughout the New Testament, there is no question about the fact that Jesus was/is the Savior of the world and he continues to reign today. Call on him now....won't you? Do it today! And let me hear from you. Email me or call me. I'll be happy to say, "Welcome! Praise God!" Blessings upon you!!!







***







Let Us Pray




Dear Heavenly Father God, Jesus and Holy Spirit. It is always such a pleasure when I can tell others about who you are, that you are, and how wonderful you are. Help me to continue to be always ready to answer your call. And now Father, please give me your words to help others as we pray....




God, Jesus, Holy Spirit...I don't know how to pray right now. I am a little concerned I am giving up my whole life to you and I do not even know you...only a little about you. But I know that many respect and revere and love you. I'd like to get to know you. I would like to have my sins forgiven, but I've been told before that I have to go and sin no more once you forgive me. That seems hard, Lord, but I will try. On the other hand, I don't count what I do as sinful, but I guess not following you could be counted. I will open the Bible and start reading it like I would any book, chapter for chapter until I come to the end. And I will pray to understand it by asking the Holy Spirit to come into my life to help me. Let me do that now, Lord. Holy Spirit, please come into my life to help me understand all that God wants me to know. I guess while I am at it, I should say, God, please forgive me of my sins, and help me understand why I am on this journey to learn about you. I would like to live forever. I would like to know this is not the end..when I die. I'd like to know I'll be given a new life and a healthy body when I go to heaven...isn't that where I will go...if I obey, now that I've asked you to forgive me and I believe? I know there must be more to life. But I have lots to learn. Help me to learn all I can about you. I sure would hate to know I've made a mistake in NOT turning to you and find out I should have. As I grow in you, I expect you will want me to share you with others. Not to force them to come to know you , but to share all the love you have for them, with forgiveness of sins and eternal life. It will be for them to decide just like it has been for me. So God, Jesus and Holy Spirit, thank you for instilling this mustard seed of belief in you in me and help me to grow, now that the seed it planted. If I find I don't want to believe in you any more, I can just tell you and go my own way. But I cannot imagine wanting to go anywhere but heaven. I'll need a lot of help to understand this....wrap my head around it all. But it is historical fact. How can anyone refute that? So here I go. I am sorry I cannot say I love you yet, because I don't know you yet, just about you. But maybe someday I will fall in love or just love. How grand love can be. I expect it will be that way with you, too, especially since I don't know anyone else dying for me, or forgiving me my sins, or giving me eternal life. Sure trumps what I've been through. So, thank you, I guess, for this opportunity. Don't leave me until, or unless, I tell you to, ok? Because something tells me this might just be the best thing that has ever happened to me. I'm a little scared or concerned, but I know you will see me through based on all I've been reading on this site and from what I've heard from others over the years. I guess the timing is right for me. I don't know if I want you to forgive the sins of others because they caused me so much pain to have made the choices I've made, but we can work on that later sometime, maybe. In the meantime...today is the time...the hour is now. Thank you and don't forget to help me. I guess this is where I say, 'amen'. Are you still there? Just checking. Ok, I guess you are. Amen.




Thank you God, Jesus and Holy Spirit for listening to the person or persons who have prayed this prayer today. Forgive them, heal them, uplift them, go with them, teach them, and carry them along the way, all the while loving them fully. Thank you. I love you. Amen.




P.S., Lord. Please be with our new President in America, Barack Obama. Keep him and his family safe, keep him and them strong in you, and give him and them wisdom and knowlege that can only come from your Holy Spirit to guide and direct. Be with the outgoing President, George Bush, and his family, that he and they may find peace from you within and a new path. Thank you. Amen.







***




Wise men...and women...still seek him.




Give him your finest gift....your self.







***







"What can I give him, poor as I am?




If I were a Shepherd, I'd give him a lamb.




If I were a Wise Man, I'd do my part.




But what I can, I give...my heart."




Christina Rosetti







***




Give him your heart today.







***







"Do you hear what I hear?




Said the king to the people everywhere,

"Listen to what I say!

Pray for peace, people, everywhere,

Listen to what I say!

The Child, the Child sleeping in the night

He will bring us goodness and light,

He will bring us goodness and light."






***







Definition of a Christian: Anyone who believes in God, Jesus and Holy Spirit, and accepts Jesus as Lord and Savior. Regardless of church name or religious affiliation.







***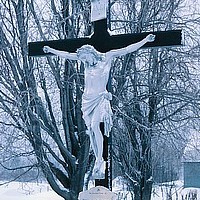 ***
If you feel that the Church of the Holy Spirit has inspired or helped you, we'd like you to prayerfully consider tithing regulary to us or gifting us, so that we can further the work and carry out the will of the Father as proclaimed in Matthew 28:16 NLT
to
"Go and make disciples out of all the nations
baptising them in the name of the Father and the Son and the Holy Spirit.
Teach these new disciples to obey all the commands I have given you. And be sure of this:
I am with you always, even to the end of the age."
***
Our Current Cause
We have a family in crisis who could desperately use your prayers and support. The Mom, a good Christian woman, is young still...she just turned 50, and she has 3 young children under 15. She has just been diagnosed with Stage 3 Breast Cancer. Her husband died 3 years ago from Cancer, and her Mother, who has her own health issues, is trying to care for her and her children and help her along life's way. They do not have enough money to meet their everyday expenses right now. But I am confident that, with your help, we can find some balance for them. If this touches your heart, we hope you will pray earnestly for her to be healed, and pray for her family. And, if you would, please send any amount of money you can to help them. Please note 'Elizabeth and kids' in your note line on your check and we will see that all funds go directly to them. Please consider reaching out to help them. I know they will be sincerely grateful for anything you can do to help.
Please accept our sincerest thanks....and may God bless you.
***
Checks can be made out to
Church of the Holy Spirit
and sent to
Church of the Holy Spirit
P.O. Box 86076
Tucson, Arizona
85754-6076
If you have any questions, we can be reached at:
1-866-402-GIFT
10 a.m. - 6 p.m.
Mountain Time
As we grow, you will have options for allocating your gifts.
In the meantime, we hope you will trust us to direct them to where the need is the greatest.
We will be integrating Pay Pal soon for your convenience.
***
One last thing....
Jesus' Prayer of Thanksgiving
"The Unforced Rythms of Grace"
"Abruptly Jesus broke into prayer: "Thank you, Father, Lord of heaven and earth. You've concealed your ways from sophisticates and know-it-alls, but spelled them out clearly to ordinary people. Yes, Father, that's the way you like to work."
Jesus resumed talking to the people, but now tenderly. "The Father has given me all these things to do and say. This is a unique Father - Son operation, coming out of Father and Son intimacies and knowledge. No one know the Son the way the Father does, nor the Father the way the Son does. But I'm not keeping it to myself; I'm ready to go over it line by line with anyone willing to listen."
"Are you tired? Worn out? Burned out on religion? Come to me. Get away with me and you'll recover your life. I'll show you how to take a real rest. Walk with me and work with me - watch how I do it. Learn the unforced rhythms of grace. I won't lay anything heavy or ill-fitting on you. Keep company with me and you'll learn how to live freely and lightly.
Matthew 11: 25-30
The Message
And the people said,
"Amen."
***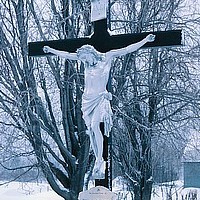 ***
I now write most prayers in the position of ' I ' (first person) because most people are sitting at their computer alone, not in groups, and it allows those reading and praying to personalize the prayer as coming from them going to God. Variations may appear on holidays when families may wish to use the prayer provided.
***
Scriptures may be taken from the New Living Translations website.
Unless otherwise indicated, all Scriputre quotations are taken from the Holy Bible, New Living Translation, copyright 1996. Used by permission of Tyndale House Publishers, Inc., Wheaton, Illinois 60189. All rights reserved.
*

Bible Authors and Minister